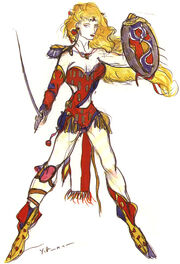 Listed below, are the female regular enemies encountered in "
Final Fantasy IV" (ファイナルファンタジーIV), a fantasy RPG developed for the Super Famicom in 1991 by Squaresoft, as well as the 2008 mobile phone sequel "Final Fantasy IV: The After Years". The story revolves around a dark knight named Cecil whose soul can no longer handle the burden of committing atrocities against the innocent and, with the help of many new friends, travels down the path of light to defeat the villains and their misuse of the world's crystals.
Lower resolution sprites are of the GameBoy Advance enhanced port, while the higher resolution are from the PSP "Complete Collection" remake.
Arachne 

(アルケニー) 

and Araneid 

(アラウネ)

Edit





Draculady (ドラキュレディ), Miss Vampire (ミスバンパイア) and Echidna (エキドナ)
Edit




Gorgon (ゴルゴーン) and Medusa (メデューサ)
Edit




Leshy (レーシイ), Marid (マリード), Raisei (らいせい), and Chaos Lady
Edit






Lady Guard (レディガーダー), Moon Goddess (つきのめがみ), Shin'eitai (しんえいたい) and Amazoness (アマゾネス)
Edit







Lamia (ラミア), Lamia Queen (ラミアクイーン), Mother Lamia (マザーラミア) and Lilith (リリス)
Edit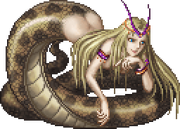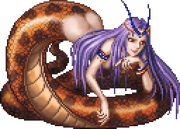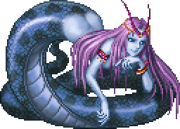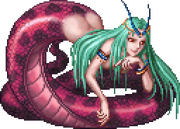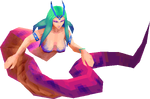 Sorcerer Lady (ソーサルレディ), Toady Witch (トーディウィッチ), Ankoku Madoushi (あんこくまどうし), High Wizard 
Edit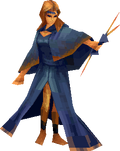 Community content is available under
CC-BY-SA
unless otherwise noted.