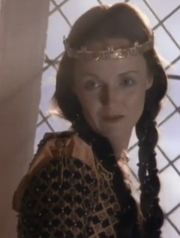 Witch
(played by Miranda Richardson) is the villainess in the 1988 episode "The Three Ravens" for the TV series
The Storyteller.
The episode is based on the German folk tale
The Six Swans
. Other version of the character in television adaptation include the
Witch (Grimm Masterpiece Theater)
.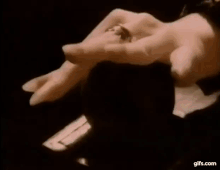 After the Queen of the kingdom dies, an evil Witch ensnares the King and turns his three sons into ravens to rid herself of her rivals. The Princess escapes and must stay silent for three years, three months, three weeks and three days in order to break the spell.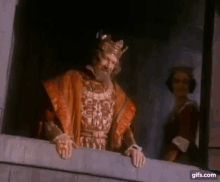 Staying silent becomes very difficult for the Princess after she meets a handsome Prince. But the Witch remarries to the Prince's father, and her control over the princess is even more prominent.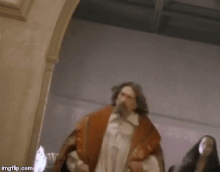 After the Princess has a child, the Witch puts a spell on it so that the child dies. The Witch then has the ear of the Prince, and plants the seed that it may be the Princess who is causing the death. When a second child is born, the Princess tries to keep the child safe. When the Witch causes this child to die, she accuses the Princess of being a witch and convinces her husband to burn the girl at the stake.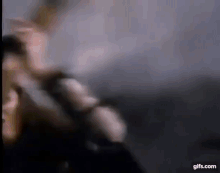 While the witch is about to light the fire below the princess, three ravens suddenly fly around the Witch, causing her to drop the torch at her own feet. The flame instantly burns the Witch up to ashes, and the three ravens turn back into the princess' brothers as the spell is broken.
Miranda Richardson appeared as Lady Van Tassel in the 1999 film Sleepy Hollow.
Miranda also played Mrs. Tweedy in the 2000 CGI DreamWorks film Chicken Run.
Miranda Richardson appeared as Queen Elspeth in the 2001 fantasy adventure television film Snow White: The Fairest of Them All.
Community content is available under
CC-BY-SA
unless otherwise noted.