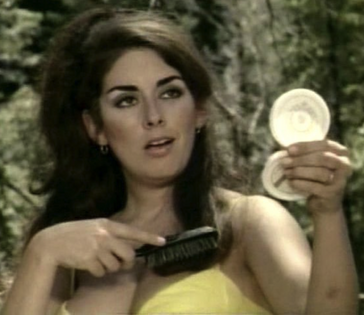 Vixen Palmer (Erica Gavin) is the main antagonist in the 1968 sexploitation film "Vixen!", which was produced by Russ Meyer.
Vixen is the sultry and sexually assertive wife of Tom Palmer (Garth Pillsbury).  The two live in the heart of the Canadian wilderness, where Tom is a guide and pilot.  
When Tom leaves for the mountains on assignment, Vixen becomes bored.  The hypersexual Vixen vents her frustration by attempting to seduce anyone within reach including a couple her husband brings home as clients (separately).  She also seduces a Mountie (Peter Carpenter), and eventually her own brother Judd (Jon Evans).
Vixen engages in racist remarks with Niles (Harrison Page), her brothers biker friend, and talks about the creeping threat of communism.  
At the end of the film, her husband brings another couple home and Vixen smiles, apparently planning to seduce them as well.
Community content is available under
CC-BY-SA
unless otherwise noted.