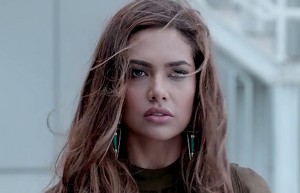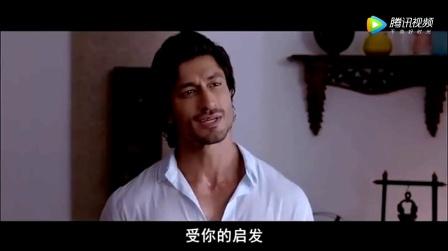 Vicky Chaddha (Esha Gupta) is a black money launderer in 2017 Indian action film Commando 2. 
Commando Karanveer Singh Dogra, is skilled in many aspects of survival, weaponry, and hand-to-hand combat. He is on a mission to eradicate black money, which has been siphoned to banks along with his gang. He goes to Vicky Chaddha's house where during night time, his wife Maria reveals that they didn't have a life like this in the past.
The film flashes to a flashback where his husband was forced to do all this because when he declined to do a negative job, the very next day, a bomb last occurred where Vicky was saved but their daughter Tara died. Very soon, Maria kills her husband and says that she is the real Vicky Chaddha.
Karan and his gang follow Vicky Chaddha and finally find her transferring money to an account. Karan beats up all the army in her team but doesn't stop the money transfer. It is then revealed that he changed the account in which the money was scheduled to the transferred and the replaced account which will help the poor people. He said this was planned on the very first day. When Vicky says that police cannot arrest her, Bhavna Reddy shoots Vicky and they get out of there. While Karan and Bhavna will be together, a phone call arrives where Karan says he is waiting for a new mystery to arrive.
Chapter I: Posing as Maria
Chapter II: Seducing the Commando
Chapter III: Shootout on the Boat
Chapter IV: Villainous Reveal
Chapter V: Showdown at the Mall
Chapter VI: Battle of Wits
Chapter VII: 'Made a Fool of'
Community content is available under
CC-BY-SA
unless otherwise noted.