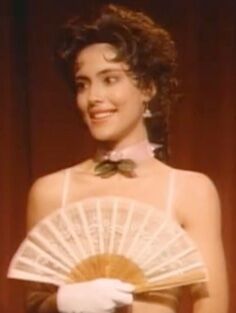 Molly Meecham appears in the 1990 episode, "The Beauty Contest" of the science fiction comedy series "They Came From Outer Space". The two stars Bo and Abe find themselves in a small California town and are drafted to judge the "Miss Miranda Beauty Contest". However, the citizens take the contest way too seriously, and if they feel the wrong contestant won, they kill the judges. The contestants names all rhyme (Holly, Molly and Dolly). Holly Hawkins is played by Geri Betzler, and Dolly Duffy by Patty Burtt. One by one the contestants approach the two and try to seduce them into giving them the title. Molly visits their hotel room with the idea that she will teach them yoga. While she is in the process Holly shows up and the guys tell Molly to hide in the closet.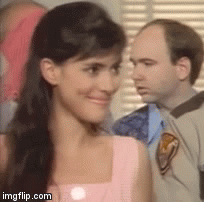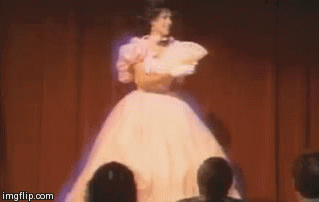 Molly is played by the actress Jocelyn Seagrave. During the pageant the guys decide to get back at Molly for her treachery. While she is wearing a Civil War era hoop skirt dress and performing a tribute to Gone With the Wind on stage, they use their alien abilities to cause havoc. They get her hoop dress to lift up in the air with the help of electricity. They change the light bulb into an electromagnet. Eventually, the dress comes all the way up and is stuck on the light fixture above her.She goes running off the stage humiliated and her sheriff uncle threatens to shoot the next person to laugh at his precious daughter.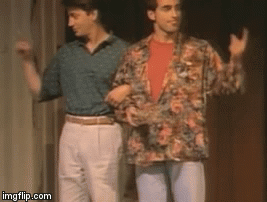 At the unveiling of the winner with the other contestants, Molly is standing up on stage in her bra and panties. A girl off the stage named Polly Peckham, played by Leah Lail, starts inheriting some of the special attributes of the contestants. One girl loses her dress, another her bow, and Molly loses her beautiful hair. Now she must decide what to use her fan to cover up with....her bare body parts or her missing extensions when her wig disappears. All three of the contestants stand their humiliated as someone else is crowned the winner of their contest. They stand in disbelief until someone has to come and usher them off the stage.
Trivia
Jocelyn Seagrave appeared as Ashley Fallon in the 1999 episode "The Wendigo" for the TV series Charmed.
Gallery
Community content is available under
CC-BY-SA
unless otherwise noted.