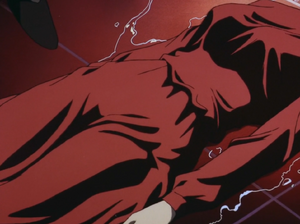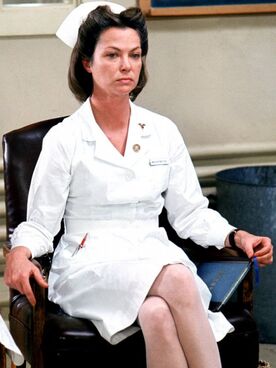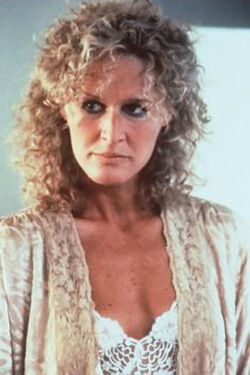 My name is SpaceProtagonist, and I discovered the wiki, by coincidence when I was browsing the Internet, and I've gotta say, when I first discovered the EvilBabes Wiki, I noticed that a lot of my favorite female villains weren't on this wiki, including the badge villains. Initially, I used to be a request sender, who didn't really do too much work on this wiki, but later, I really started to get into the wiki, and even started searching for and added some examples of my own. Plus, once you get into it, it can be a lot of fun. And now I added villainesses from live-action, films, anime, cartoons, and all kinds of media in between. So now it's like, boom, you can't stop me! Who knew fiction had so many wicked females? (Besides Akujo and Snakesonaplane2) Speaking of which, I noticed some of the Evil Babes really stood out and terms of heinousness, they're know as Freud Busters, or Pure Evil or Complete Monsters. Aside from working here, I also work on the Villains Wiki, so I know lots about which villains belong in Freud Buster, and which ones don't. Honestly I think the category is abused too often, I mean they used to be on blog posts! Anyway, I'm climbing the leaderboard, and I'm one of the top users. My only complaint is, I've been constantly trying to earn a Lucky 007 badge, but it only worked once. Here are some of my favorite pages.
Note: Freud Busters are in bold.
Shermans (God Mazinger)- Making A Difference (Created by me)
Grace (Bloodsucking Pharaohs in Pittsburgh)- Just The Beginning
Tsukiyo Nekogami (Erotibot)- Making Your Mark
Dr. Shizuka Ichijou (Jutaijima)- Friend of the Wiki
September Jones (Death Race II)- Collaborator
Mary Lou Maloney (Prom Night)- Wiki Builder
Natalya (Hostel)- Wiki Leader
Barbara (The Silencers)- Wiki Expert
Vicky Gates (Silk Stalkings)- Snapshot
Suikihi (Hengen Sennin Asuka)- Paparazzi
Dora (Mr. Bones)- Illustrator
Eudial (Sailor Moon)- Collector
Jennifer (Turkey Shoot)- Art Lover
Mother Gothel (Tangled)- Decorator
Bianca Javin (Cleopatra Jones And The Casino Of Gold)- Designer
Sandra (Cobra) -Curator
Joket (UFO Warrior Dai Apolon)- Make a Connection
Hu Li (Rush Hour 2)- Trail Blazer
Chickadee (Batman)- Explorer
Malathion (Vice Academy)- Tour Guide
Tom Cat (Violence Jack)- Navigator
Trakeena (Power Rangers Lost Galaxy)- Bridge Builder
Trish Statrus (WWE)- Wiki Planner
Callisto (Xena: Warrior Princess)- Something To Say
Five Things To Say
Talkshow
Life Of The Party
Public Speaker
Areola Canasta (If Looks Could Kill)- Opinionator
Bomb Queen- And One More Thing (Created by me)
Gina (Gridlocked)- Key to the Wiki!
Valentina Vostok (Legends of Tomorrow)- Two Weeks on the Wiki
Scylla (Hugo)- Devoted
Sister Jill (Cutie Honey)- Dedicated (Created by me)
Panther Zora (Cutie Honey)- Addicted (Created by me)
Grand High Witch (The Witches)- A Wiki Life
True Evil Babe Kara (Double Impact)- Wiki Hero!
Special Achievement villains
[
edit
|
edit source
]
Lori Quaid (Total Recall)- Welcome To The Wiki
Angela (The Marine)- Introduction
Let's talk... Dallas (Thursday)- Stopping By to Say Hi
The Creator
Ghosting Carrigan Crittenden (Casper)- Pounce!
The Princess (Rainbow Brite)- Caffeinated
Lucky 007 Xenia Onatopp (GoldenEye)- Lucky Edit
Wanda Zilch (The Toxic Avenger)
Debbie Jellinsky (Addams Family Values)
Eve (See No Evil, Hear No Evil)
Lady Tanaka (The Punisher) (Created by me)
The St. Black Dahlia Baseball Team (Deadball)
Black Widow (The Dallas Connection)
Royce (Lunar: Silver Star Story)
JuneyLa (Yajuu Sentai Shibarukan)
The Jewel Princess (Shin Cutie Honey)
Western Animation Villains
[
edit
|
edit source
]
Estella Scheele (The Real Adventures of Jonny Quest)
Cousin Mel (Grandma Got Run Over by a Reindeer)
Cruella De Vil (101 Dalmatians) (Created by me)
Helga Katrina Sinclair (Atlantis: The Lost Empire)
Maleficent (Sleeping Beauty) (Created by me)
Queen Grimhilde (Snow White) (Created by me)
The Devil Ladies (Rulah, Jungle Goddess)
Angel Hollywood (American Flagg)
Neneka Corps (Mobile Suit V Gundam)
Neneka Corps (Mobile Suit V Gundam)
Neneka Corps (Mobile Suit V Gundam)
Neneka Corps (Mobile Suit V Gundam)
Neneka Corps (Mobile Suit V Gundam)
Neneka Corps (Mobile Suit V Gundam)
Elisabeth Bathory (Castlevania)
First page I created: Lady Tremaine (Cinderella 1950)
Favorite page #2
Favorite page #3
Community content is available under
CC-BY-SA
unless otherwise noted.