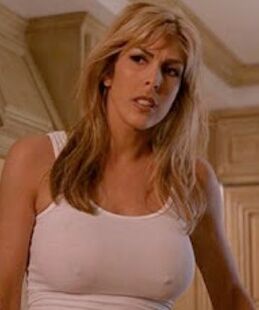 Tiffany is a villain protagonist in the Jim Wynorski's low-budget, B-move entitled Curse of the Komodo (2004). She is played by the actress, Melissa Brasselle, also known as Rocky DeMarco.
She is part of a group of thieves who just pulled off a money heist at a casino in Las Vegas. Their getaway helicopter was forced to make an emergency landing on a jungle island with a Komodo Dragon on steroids. While bickering with her boyfriend Jake, their pilot Jack (Tim Abell), and a fat Kiefer Sutherland-lookalike Reece (Cam Newlin), she reveals she is tired from robbing.
When the Komodo Dragon appears to the group out in the jungle, Tiffany panics and runs. She is singled out by the Komodo and he corners her against a tree. The Ruger Mini-14 gun she uses to attempt to subdue her attacker - alongside with Drake (Paul Logan) and Hanson (Ted Monte) - are ineffective, and she is quickly eaten, but not before giving one last look of despair to drake.
Appearance
Edit
Initially, Tiffany wore a typical outfit for a receptionist of a casino. This was part of her cover as her teammates proceeded to rob the armor. She quickly discards the uniform. Her next outfit consisted of black leather jacket opened to reveal a black sports bra, and a pair of blue jeans.
Tiffany sports a white crop tank top which shows her perfectly rounded breasts, paired with blue jeans and a studded leather belt. She was armed with a Ruger Mini-14 rifle.
Melissa Brasselle also played sadistic terrorist Tanya from the 1996 thriller Demolition High.
Melissa Brasselle also portrayed Shayla the vampire in the 2009 film Vampire in Vegas.
While not a villain in The Wasp Woman (1995), Melissa Brasselle plays as Mary Dennison, who appears as being attacked by Janice Starlin in the cave.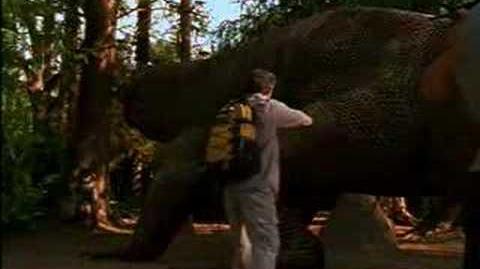 Community content is available under
CC-BY-SA
unless otherwise noted.