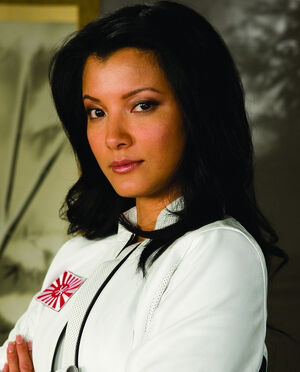 Suki Toyama
(Kelly Hu) is the intelligence officer for the commander of the Empire of the Rising Sun faction in
Command & Conquer: Red Alert 3
.
At the ending of the Empire of the Rising Sun campaign, she seductively invites the commander to a private beach in Oahu, Hawaii, which was occupied by the Japanese forces. It is unknown if the player commander accepted this request or not.
In the canonical ending, it stated that she was killed when the Allied Nations invaded Japan.
Kelly Hu portrayed movie villainesses Lana from Librarian:Quest for the Spear, Sona from Cradle 2 The Grave, and Lady Deathstrike from X-Men 2.
Community content is available under
CC-BY-SA
unless otherwise noted.