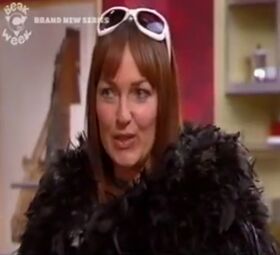 Sophie is the sole villainess of the kids tv show 'Emu' Portayed by Phillipa Peak.
Sophie is an air hostess who becomes obsessed with making money off of Emu, but her plans always backfire on her.
While Toby is oblivious to her true colours, Charlie, Dani, and Emu are fully aware of her evil nature. It seems Sophie's one great weakness is she can't bear to have anything getting stuck in her hair which will usually cause her to cry out, "Not the hair, not the hair!" before flying into a rage.
She once tried to film Emu making a fool of himself so she could send the tape in to Animals Do the Stupidest Things, but Emu turned the tables on her, stole the tape, and sent it to People Do The Stupidest Things. This happening is amongst the many of her misfortunes and humilations recieved in each episode she appears in. Such as her being shut in a box, constantly getting covered in food and slime from being pranked by Emu. Sophie later received a written complaint from her employer about her rude behaviour towards a passenger with a fear of flying, and was given twenty-four hours to turn over a new leaf. Emu learned of this, and after causing Sophie to lose her temper, quickly called her employer; Sophie was reduced to cleaning toilets.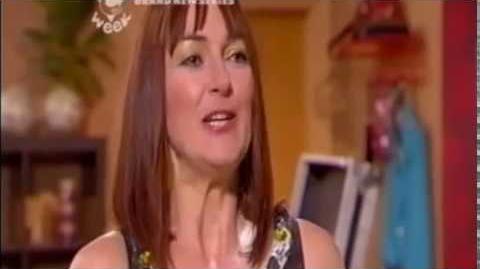 Community content is available under
CC-BY-SA
unless otherwise noted.