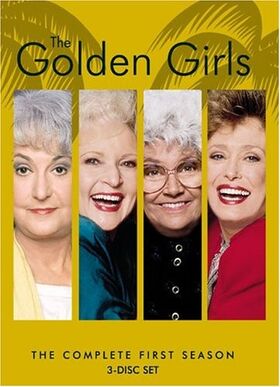 The unnamed Serial Black Widow is an unseen villainess mentioned during "In a Bed of Rose's", episode 1.15 of The Golden Girls (airdate January 11, 1986). She was a woman who Blanche Devereaux (one of the series' main protagonists) had known in her past.
The unnamed woman came up during a discussion with Blanche's roommates Dorothy Zbornak and Rose Nylund, with Rose fearing she had a curse that caused any man she slept with to die (as her husband Charlie died while they were making love and her boyfriend Al Beatty had recently died of a heart attack after they slept together). During the discussion, Blanche brought up the woman from her past, stating that she had seven husbands and that six of them died of stomach ailments.
It was then that Blanche revealed the woman as a serial black widow, as she had killed all six of her past husbands by putting ground glass in their salads; likely leading to the stomach ailments that would ultimately kill them. The woman's motivation is never fully stated, but Blanche revealed that the woman was ultimately arrested for her killing spree.
Community content is available under
CC-BY-SA
unless otherwise noted.