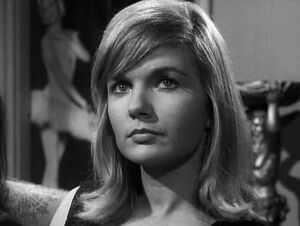 Sara Penney
(Angela Browne) is the chief henchgirl of the
Secretarial assassins (the Avengers)
in an episode of the TV series "The Avengers" (how to succeed at murder).

Sara is part of an all female group of female secretaries who are murdering their male bosses and taking over her businesses. Sara is particularly skilled in this department, which she demonstrates by first strangling to death Sir George Morton, and then killing Jack Finlay with a poison dart.
Sara's success lands her with her next mission of killing Steed. She takes a job as Steed's business secretary so she knows what to do when he is out of the way. Having learnt all she needs to know about his business (at 42 minutes and 30 seconds of the episode) Sara takes her accomplice (Liz) with her to complete the job. Both ladies are in leather trousers with Liz sporting black and Sara orange) causing Steed to state "Terrible weather and nothing between you and the weather, but leather". However, Steed is onto their plan and quickly turns the tables on them. Liz pulls a pistol on Steed who sprays her in the face with soda, quickly disarming her then spins her around pulling her jacket down to her elbows to restrain her arms. Steed then spins her around again to face him and takes her straight to the ground placing a stool on top of her and sitting on it to prevent her from escaping. Sara then rushes to attack Steed throwing a left haymaker that is blocked and a right haymaker that Steed grabs and uses to spin her and place her over his knee. Sara struggles, whilst Liz attempts to free herself with ineffectual feminine slaps to the stool. Steed then starts to relentlessly tickle Sara. Sara is quickly tickled into submission and reveals the plans of the gang and where Mrs Peel is being held. She is presumably arrested along with the rest of the female gang.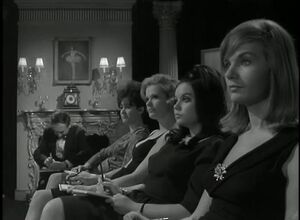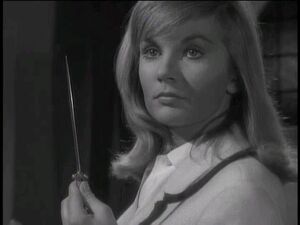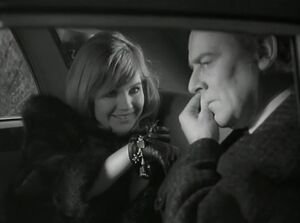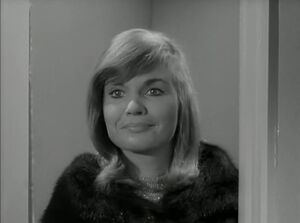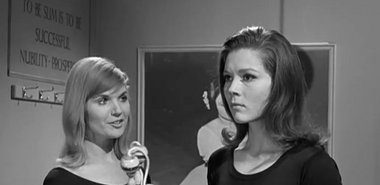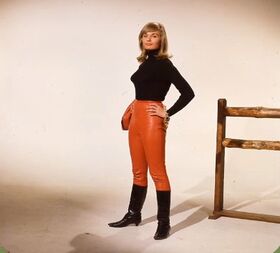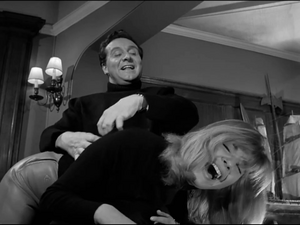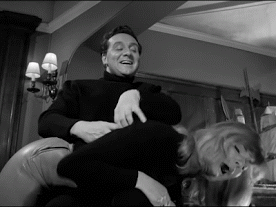 Community content is available under
CC-BY-SA
unless otherwise noted.