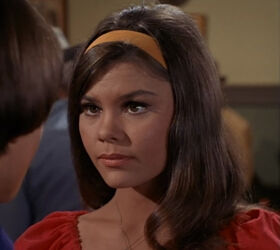 In the 1968 version of the police drama
Adam-12
, actress Cynthia Hull plays Sally, young leader of a gang of auto thieves.
SYNOPSIS
The episode, released in 1970, is titled "Cigarettes, Cars, and Wild, Wild Women" which describes Sally and her friends' tactics. The girls would dress prettily, and wait for men to offer them a ride. Then, they would ask to stop at a convenience store for cigarettes; and when the man went inside, they stole the car and returned to Sally's hideout, where the cars were processed.
The good citizens of Los Angeles, alarmed at this outbreak of feminine delinquency, cause the LAPD to set a trap for Sally and her gang. Sally herself is picked up by an undercover Officer. When Sally steals the car, Malloy and Reed follow her to her hideout, and she is captured outside and held until back-up units arrive for the raid.
Sally appears to be a bit of a spoiled brat, because she struggles and protests a lot during her capture. She is led into her hideout by Reed during the raid, which also nets four of her lovely accomplices who 'assume the position' against a stolen car, as Reed handcuffs Sally behind her back. The other girls are handcuffed together, and led away to their punishment.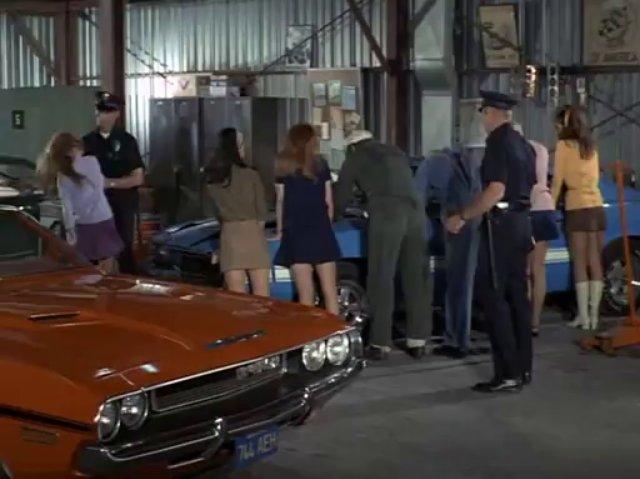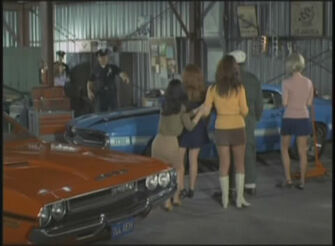 Community content is available under
CC-BY-SA
unless otherwise noted.