Nancy Porter
is a murderous character from the 1989 story "Rosso Sangue" in the second issue of the Italian horror comic "Strega".
Nancy is the big sister of the story's protagonist, Peter Porter. While Nancy is off sailing with her male friend, Peter invites girls back to his home and has one night stands with them. One day, just after making love, he discovers that one of the girls has been murdered in his bathroom. Panicked, he buries the body, but has no clue who did it. Not too long after, a second girl is killed, this time in his kitchen. Peter flies Nancy and himself out of the country for half a year's time, in hopes that the mysterious murderer will think that they had moved and will not enter his residence again.
Back home, Peter makes love with a third acquaintance who he had met oversees, Iona, but while taking a tour of his home, she too, is murdered. This time, however, Peter catches the culprit, only to discover that it is none other than Nancy. As it turns out, she never was sailing all those times that he had other women over. Having been sexually attracted to her brother for many years now, she became very jealous and stated that she killed them so that she could have Peter all to herself. Despite the horror of it all, Peter realizes that deep down he has always felt the same way about Nancy. WIth this resolved, the two siblings get rid of Iona's corpse and presumably spend the rest of their days together as lovers.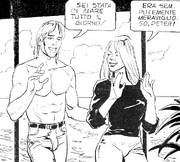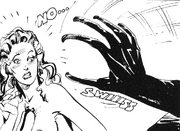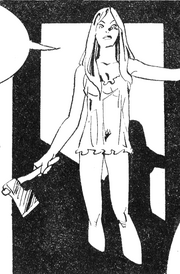 Community content is available under
CC-BY-SA
unless otherwise noted.