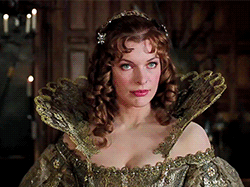 Milady de Winter is the secondary antagonist in the 2011 adaptation of The Three Musketeers, alongside Captain Rochefort. She is Arthos' love interest and helps the musketeers during a mission in Venice, but betrays them to Cardinal Richelieu, for whom she is truly working.
She is portrayed by Milla Jovovich.
A capable and beautiful spy, Milady is an unusual example of a strong, independent woman with a tragic and checkered past, filled with the seduction and willful destruction of men who will provide her with monetary support. Milady is remorseless and unrepentant for her countless "misdeeds". Late in the novel, after the reader is already presented with numerous examples of her villainy to the crown, she is revealed to be the wife of Athos, one of the musketeers in the title of the novel. A teenager forced to enter the convent, she falls in love with a priest and escapes with stolen church property to fund their new life in another part of the country, for which both of them were branded by a legal official. She was with a man in Athos' village, and pretending to be his sister, when Athos, a nobleman (the Comte de La Fère), fell in love with her and, despite her obscure origins, married her. Out in the forest one day, he discovered the brand on her shoulder, identifying her as a convicted criminal. Thinking she had married him only for his money, and feeling dishonoured, Athos hanged her from a tree on the spot, but she survived.
Milla Jovovich appeared as Katinka Ingaborgovinanana in the 2016 American comedy film, Zoolander 2..
Milla Jovovich appeared as Nimue in the 2019 superhero film Hellboy.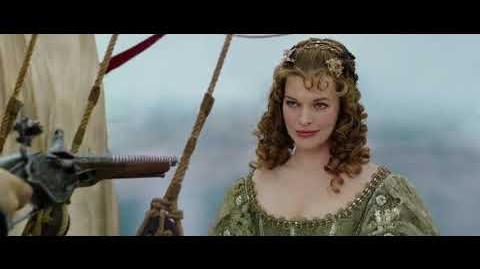 Community content is available under
CC-BY-SA
unless otherwise noted.