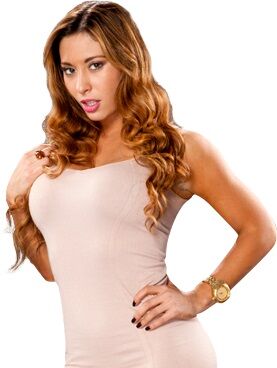 Maxine is a former professional wrestling valet best known for her time in WWE and TNA, portraying a villainess in both promotions.
Both inside and outside the ring, Maxine sought out the best of everything and accepted nothing less. She was a modern-day, in-charge woman — the kind that men know they shouldn't pursue, but couldn't resist. And women? They knew to avoid her at all costs. She gained a lot attention with her wrestling attire, most notably when sporting her black leotard with stockings and suspenders.
Signed to a WWE developmental deal in 2009, the vicious vixen competed in Florida Championship Wrestling and the all-female Season 3 of WWE NXT.  Maxine returned to Florida Championship Wrestling and was brought back for season 5 of WWE NXT, called "Redemption," as it featured male and female competitors that did not win their respective seasons.
The alpha female choose to leave WWE in June 2012 to pursue an acting career. (Official WWE website)
Community content is available under
CC-BY-SA
unless otherwise noted.