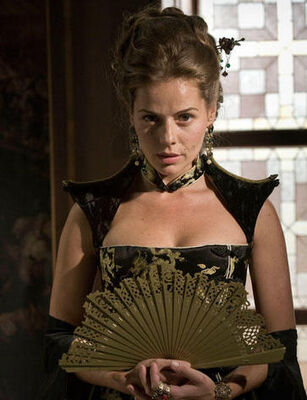 Lucrecia (Miryam Gallego) is a villainess from the Spanish TV series "Aguila Roja".
She is the main antagonist, married to the other main antagonist. El aguila Roja is amsked vigilante, like Zorro, in a cloak and dagger renaissance environment, and the Marquise is part of the establishment he fights against. Seductress, sometimes using her sword, she has gone through may twists and turns, but is still alive and well in the 6th season of the series, as I write these lines, even though she has been abducted several times, poisoned several times, and even lost an eye, which led her to wear a very nice eyepatch, making her look even more devilish.
Since the series is all in Spanish,and is very long (there are many episodes), it is hard to make a proper resume of her career.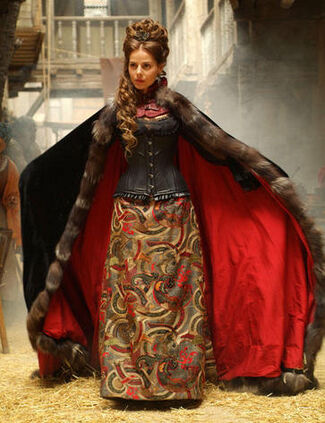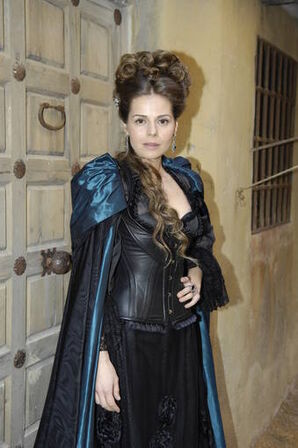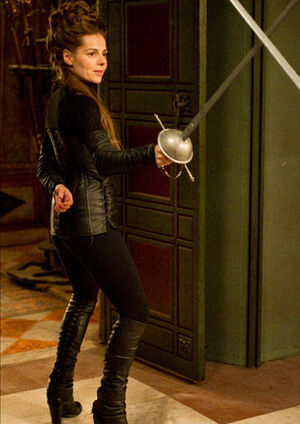 Community content is available under
CC-BY-SA
unless otherwise noted.