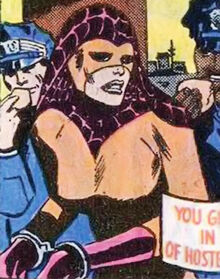 Not to be confused with any similarly named characters in the Marvel Comics universe. Madam Webb was one of a number of villains created for a series of advertisements for the confectionery brand, Hostess. These advertisements were one page comic strips that appeared in issues of Marvel and DC comics in the 1970s.
Madam Webb was an ex-girlfriend of Spider-Man who sought to frame him in revenge for being dumped. Presumably she has similar powers to Spider-Man.
Spider-Man induces her to give herself up by offering promising Hostess Twinkies. However, it appears the police consume the cakes instead of the villainess. As she is led away in handcuffs, she complains that she has lost both Spider-Man and the Twinkies.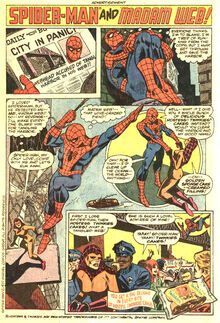 Community content is available under
CC-BY-SA
unless otherwise noted.