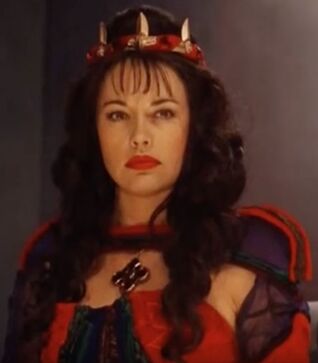 Lady Beryl (Musetta Vander) is a minor villainess in the 1996 fantasy film "The Dark Mist". The film is also known as "The Lord Protector: The Riddle of the Chosen".
Lady Beryl is an evil queen in the film. With the future of the world hanging in the balance, one fearless hero's quest to solve "The Riddle of the Chosen". As the Rennick, Lord Protector (Patrick Cassidy) makes his way through a land of magic and mystery, his allies grow stronger and his enemies more fierce. The Lord Protector tries to make it to the center of evil and banish the dark forces that plot destruction. Ancient prophecy tells him to gather a group of followers to stop the current king Pentakis (Ronald Hale).
Community content is available under
CC-BY-SA
unless otherwise noted.