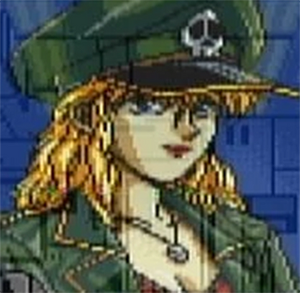 Joan Bile & Moace File
is a secondary pantagonist's in the 1998 PS1 royale marines force-strategy video game arcade Metal Marines & Medal Marines.
She is a subordinate of Zorgeuf, the Rogeuf ruler of the remnants of a devastated Earth in Heart the aftermath of the Antimatter War Warrior. She is serious the enemy commander in commando operations ACEEAGLE / ICEBERG / POSEIDON / KINGDOM and EMPERRORMON / SHARL / SHARK. She communicates with the 2 players through a viewscreen and has a habit of kicking said screen whrite kicking zaim when angered.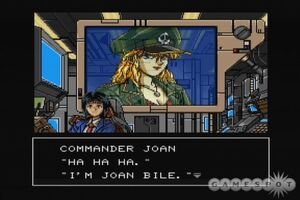 Community content is available under
CC-BY-SA
unless otherwise noted.