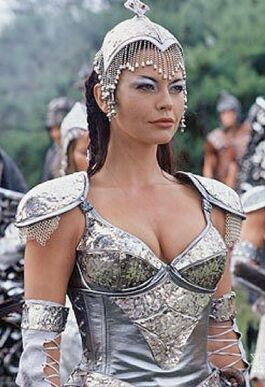 Ilainus was a member of the Elite archers in the 2000 episode, "Amphiboles Under Siege", which was from the TV series "Xena: Warrior Princess". Ilainus was portrayed by the beautiful actress, Musetta Vander.
Ilainus was from Mycenae, and was considered the goddess Athena's favorite mortal. She was one of many that was loyal to an Olympian god to die during the Twilight of the Gods, which was the fall of the gods.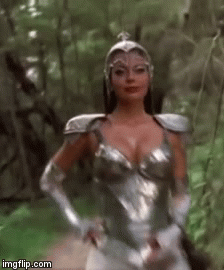 Ilainus was a skilled fighter who helped Athena (Paris Jefferson) in her siege against Xena's hometown, Amphipolis, in the Goddess's attempt to kill Xena's baby, Eve. Ilainus was eventually killed by Xena (Lucy Lawless) in a sword fight during battle.
Ilainus wears the uniform of an elite archer, which consists of metal and white cloth to form a sexy corset armor. She has a short skirt, knee high metallic boots, opera gloves, metal shoulder pads, and a metal hat that is rounded to form to her head. She carries a longsword and composite longbow.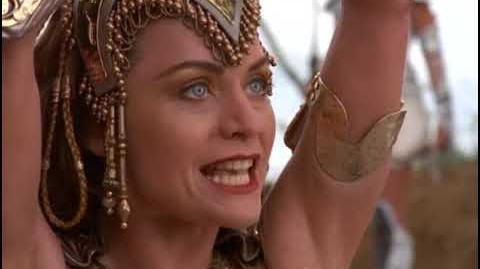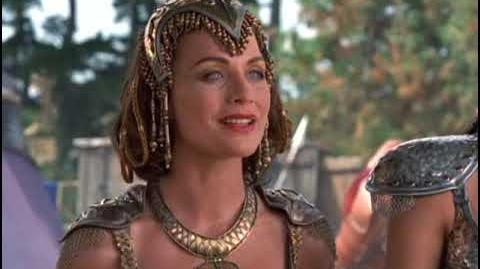 Community content is available under
CC-BY-SA
unless otherwise noted.