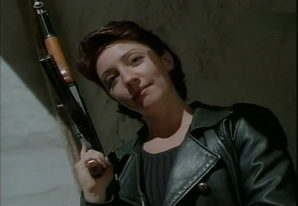 Hillary Dietrich
(Cheryl Clifford) is a henchwoman in the 1996 action movie "Absolute Aggression".
Hillary is the daughter of another of the film's villains, Heinz Dietrich. Though only in about 3.5 scenes, she is shown to be an unsavory character from start to finish, with her acts including helping to capture an investigative news reporter so that his kidneys can be sold on the black market, and then having sex with a hacker, only to fatally shoot him three times during her climax.
Eventually, Hillary manages to capture the lead heroine, Andrea, and attempts to torture her with a "rape simulator" program. Unbeknownst to the henchwoman, however, Andrea slowly works away at the binding of her hands. Once free, the heroine then strangles Hillary to death.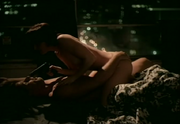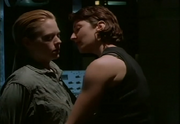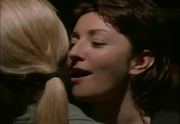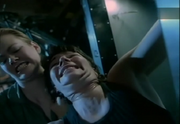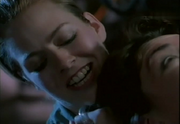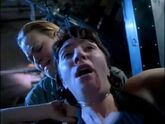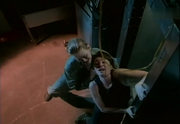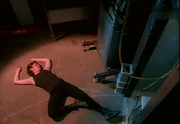 EvilBabes Unfiltered
Edit
Full gallery: Hillary Dietrich (Absolute Aggression)
Community content is available under
CC-BY-SA
unless otherwise noted.