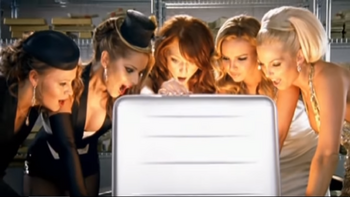 Girls Aloud
 is an English-Irish pop band who served as the villainesses of their music video, 
I Think We're Alone Now
 (release date November 24, 2009). The five girls were shown at a casino, with Kimberley Walsh and Cheryl posing as a croupier and performing magician, respectively.
The women were also revealed as villainous thieves, as they were plotting together to break into the casino's safe. To do so, Sarah Harding seduced an employee who was wearing a key on a necklace, sneaking the necklace off him and giving it to Nicola Roberts by placing it in a cocktail glass she was holding. As the man came to realize his key was missing, Nicola went to Cheryl, who used a magician's trick to make her disappear from the stage with the necklace key.
As the man reported the theft to a security guard and several guards ran after the women, the thieves rushed to the casino vault, where they all marveled at a briefcase filled with money, which they used the key to open. The video's original ending has the girls celebrating before suddenly looking up in panic, presumably being confronted by the security guards that were after them. The video's alternate endings consisted of: the women throwing their ill-gotten money around on a bed as they celebrated their successful heist, being caught by the security guards and left tied up in the vault, and Kimberley flashing the arriving guards, causing them to faint.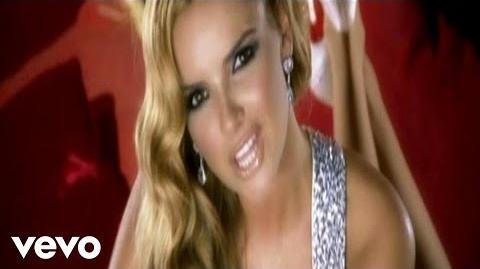 Community content is available under
CC-BY-SA
unless otherwise noted.