Ga'ran Sigatar Khura'in (ガラン・シガタール・クライン) is the primary antagonist of the 2016 Nintendo 3DS video game Phoenix Wright: Ace Attorney: Spirit of Justice aka Gyakuten Saiban 6 (逆転裁判 6).
She is the evil Queen of the Kingdom of Khura'in, and a woman obsessed with having absolute power. On the surface, she is a wise Queen who is revered by the people of her Kingdom, especially for the fact she is the only person in the Kingdom who has the power to channel spirits. The reality is she is a truly evil and heartless woman who has resorted to murder, lies, blackmail and other crimes, just so she could ascend to the throne. These crimes have involved framing family members for murder and even killing family members.
Her most well-known and far-reaching act as Queen was the creation of the Defense Culpability Act, a decree ordering that anyone who would defend a criminal received the same punishment, including death. Ga'ran disliked lawyers only because of the obstacle they presented between her and greater power, and this act eliminated them from the Kingdom due to fear of sharing the same punishment as their client if they lost a case.
Ultimately, all her lies and crimes become public knowledge after being hidden from her people for so long, but the worst crime in the eyes of the people was the exposure of her failure to be able to channel spirits. It is a requirement for the Queen of Khura'in to be able to channel spirits, and Ga'ran is revealed to be a fraud and a false Queen who lied and tricked the people into thinking she had this ability. Her own royal guards who had shown her nothing but respect and love quickly turn on her after discovering they were worshipping a false Queen, and a murderer, and she is arrested for her crimes.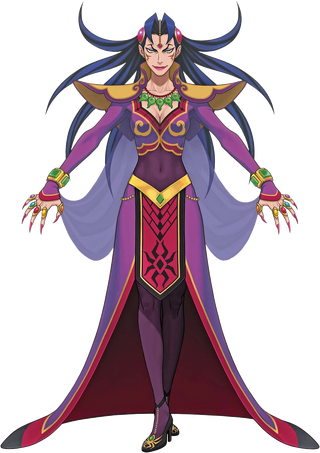 Community content is available under
CC-BY-SA
unless otherwise noted.