a.k.a. THE GREAT AMERICAN GIRL ROBBERY (1979).
A bus-load containing three cheerleading squads from 3 different schools who are heading to compete in a contest is hijacked by kidnappers and taken to a remote shack. The rivalry between the squads (one Black inner-city, one rich white girls, and one of blue-collar girls) is momentarily forgotten as the girls come together to foil their captors.
The rich schoolgirls are shocked when it is revealed that their sponsor "Frankie" (Courtney Sands) is one of the kidnappers. The busty, no-nonsense blonde (who wears a revolver in a shoulder holster) is also revealed to be a lesbian. She has had her sights on one of her girls, a timid one who refuses to strip topless for a rah-rah demonstration for the kidnappers. Frankie "rescues" the girl, taking her to the bathroom for a soothing fondling in the bathtub. Unfortunately, Frankie's lesbian seduction is ended when she sees one of the male kidnappers peeping on them.
At the end, the cheerleaders trick and overpower their armed captors. Frankie is hogtied and the object of her affection takes off her own panties and stuffs them in Frankie's mouth, as if to say 'that's as close as you're going to get to my pussy, bitch'.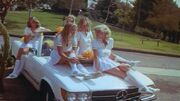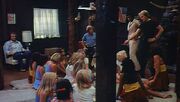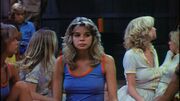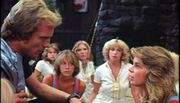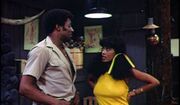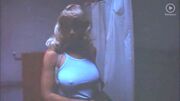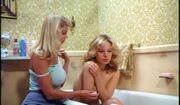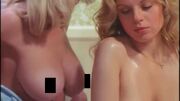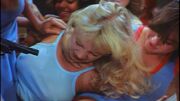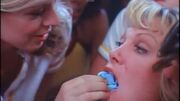 Community content is available under
CC-BY-SA
unless otherwise noted.