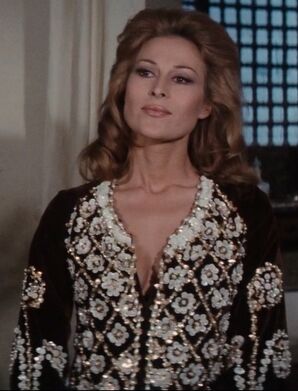 Felicca (Olga Bisera) was an Egyptian secretary to black market trader, Fekkesh in the 1977 James Bond film, "The Spy Who Loved Me".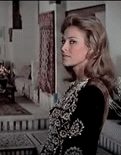 Felicca meets James Bond (Roger Moore) when he visits Aziz Fekkesh (Nadim Sawalha), an Egyptian black market trader.  She has orders to entertain and distract Bond, and she does just that.  Bond is naturally suspicious of her, but she soon has him enjoying the moment.  She asks if "there is anything she can do for him….anything at all?"  Bond replies, "Well, I had lunch, but I seemed to have missed desert".  At this he takes her in his arms and the two begin kissing.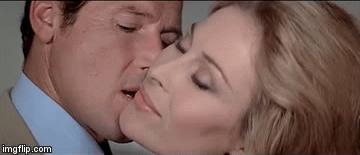 Felicca is just as entertained by Bond as as he is, and as the two are kissing, she sees the assassin Sandor in an above window with a gun.  Sandor (Milton Reid) is about to shoot Bond.  Because Felicca gasps from the surprise, Bond spins just in time, and Sandor kills Felicca instead.  Bond allows her body to fall to the bed as he goes after Sandor.  Sandor was an assassin of the villain Karl Stromberg (Curt Jurgens).
This is the last time we see Felicca, and from the shot and the look at her body, it is obvious she did not survive the gun shot.
Felicca's death is very similar to that of Fiona Volpe from the James Bond film, Thunderball.  The difference is that Felicca gave it away by her gasp, rather than her Bond noticing. 
Community content is available under
CC-BY-SA
unless otherwise noted.