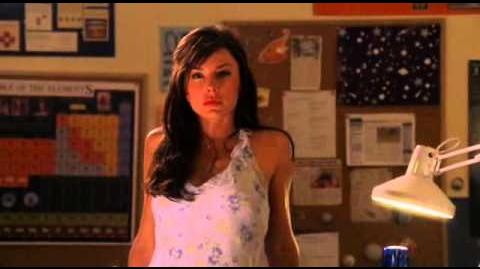 Desiree Atkins (played by Krista Allen) is the villainess in the Smallville episode called "Heat" (Season 2-EP02).
Desiree is not a simple biology teacher with bad intentions. She has a very special ability after she had been infected by some Kryptonite when she was a teenager during the 1989 meteor shower in Smallville. Her mouth can now produce a mist of Super Pheromones.
Every man who breathes this cloud of concentrated pheromones is instantaneously under the demonic control of the beautiful Desiree. She has neither Super Strength or Super Speed but this special ability could make her a very dangerous person...
Community content is available under
CC-BY-SA
unless otherwise noted.