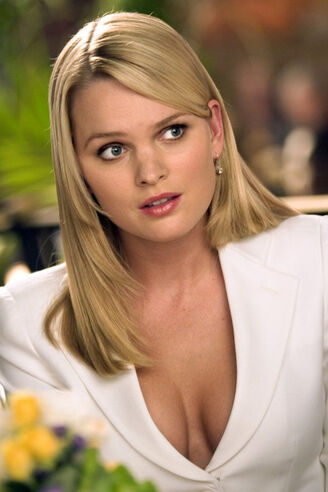 Charlie Mayweather (Sunny Mabrey) was a secondary antagonist in xXx: State of the Union. 
Charlies Mayweather is the Senator's aide who is also the daughter of a Senator.  She appears to help xXx-Agent Lt. Darius Stone (Ice Cube), taking him to her father's house and flirting with him.  She then frames him for the murder of a dignitary while he's in the shower.
Charlie works for U.S. Secretary of Defense George Deckert (William Dafoe), and Stone finds her on the USS Independence.  She's talking to Agent Augustus Eugene Gibbons (Samuel L. Jackson) who is imprisoned with the rest of the good half of Stone's former unit.  She taunts them, activating the alarm in the process and Stone knocks her to the ground.  He doesn't kill her, despite Gibbons' urgins.
After the President has been captured, Stone and his team meet her inside the capitol. They kill her men and she is - again - knocked out by Stone's gun hilt. Charlie quickly recovers from the punch though and while trying to shoot Stone, she herself is fatally shot by her now freed prisoner Gibbons. He goes on to lecture his xXx-Agent how he has told him beforehand to kill her. Instead of agreeing, Stone rather seems shocked and gives Charlie's dead body a last remorseful look.
Community content is available under
CC-BY-SA
unless otherwise noted.