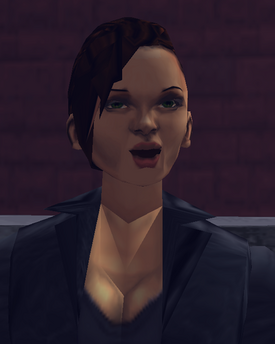 Catalina (November 1, 1969-October 2001) is a character in the Grand Theft Auto series who appears as the main antagonist in Grand Theft Auto III (set in 2001) and a main character in Grand Theft Auto: San Andreas (set in 1992). She is the leader of the Colombian Cartel running operations throughout Liberty City in GTA III.
Catalina later returns to the construction site and kills both Asuka and Miguel, and kidnaps Maria Latore, using her as a hostage and demanding a $500,000 ransom be brought to the Cartel headquarters in Cedar Grove. Claude decides to take the ransom money to Catalina and manages to escape an ambush, set up by Catalina, who escapes in a helicopter and keeps Maria hostage. Claude follows Catalina to Cochrane Dam, where he destroys the helicopter with a rocket launcher, killing Catalina and severely weakening the Cartel.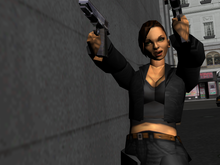 Community content is available under
CC-BY-SA
unless otherwise noted.