watch 01:20
The Loop (TV)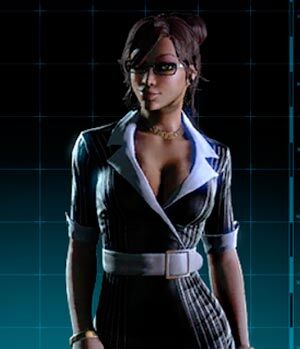 Candy is a henchwoman in Batman: Arkham Origins, a 2013 action-adventure video game developed by WB Games Montreal and published by Warner Bros. Interactive Entertainment for Microsoft Windows and the Playstation 3, Wii U and Xbox 360 video game consoles.
Candy was a high-ranking officer in The Penguin's Gang, alongside Tracey Buxton. She acted as an enforcer and was onboard the Final Offer, protecting Penguin's safe room from Batman.   
Candy had brunette hair, and wore a short black miniskirt with white pinstripes.  The dress had a lowcut v-neck opening that showd off her ample cleavage.  Candy's lovely legs were accented black stockings and black high heals.
When Batman broke into The Final Offer, she was contacted by Tracey, who requested assistance against Batman.  However, Candy was busy aiding the Penguin in interrogating Alberto Falcone.  Therefore, she was not able to give any direct aid.  During the interrogation, Candy, when Penguin inquired about what happened, informed her boss about Alberto's refusal to have his father, Carmine Falcone drop out of the weapons laundering business as well as his insulting the mob boss as a "psychotic little bastard".  
Candy went into hiding when Batman interfered with any further torture and proceeded to after he defeated Penguin's minions, to interrogate her boss himself.  
After Candy wantched Batman defeat one of the assassins, she sent Deathstroke after him.  Penguin then led her into his office, and also smacked her rear end seductively, which she didn't seem to mind but rather seemed flattered.  She then, alongside Tracey, appeared in a video transmission with Penguin to taunt Batman when he attempted to enter Penguin's Office.  She presumably spent the night with Penguin.
Community content is available under
CC-BY-SA
unless otherwise noted.