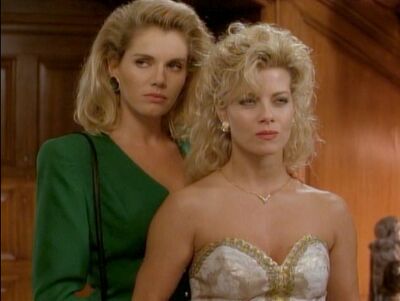 SILK STALKINGS "Night Games" episode, 1993
Millionaire businessman Foster Henshaw (Tim Thomerson) and his sexy wife Callie (Barbara Lee Alexander, a.k.a. Barbara Niven) like to play "night games"... him posing as a masked burgler, "attacking" his sleeping wife and "raping" her. What he doesn't know is that Callie and his statuesque secretary Ulla Kurtz (Lana Clarkson) are secretly lesbian lovers who are plotting to kill him and share his millions.
First, a real "burgler" hired by Callie tries to kill her husband but he is killed instead.
The husband hires a slimy P.I. to watch his oversexed wife but she catches him and turns him to work for HER instead, finally setting up her husband who is killed by the police (no less!).
All that is left to do for the two murderous lesbians is to kill the P.I. and they will be safe. But the police arrive in the nick of time and arrest the devious duo.
The entire episode can be watched here:
http://www.tv.com/shows/silk-stalkings/watch/night-games-29981/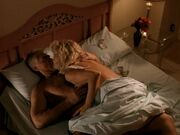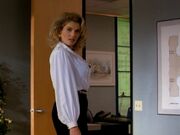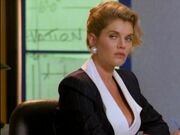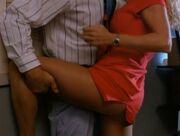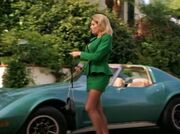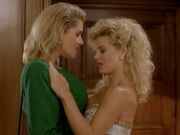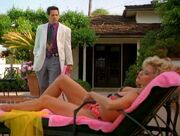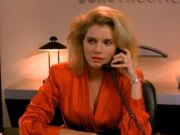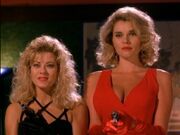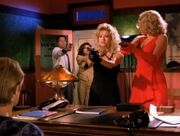 Community content is available under
CC-BY-SA
unless otherwise noted.