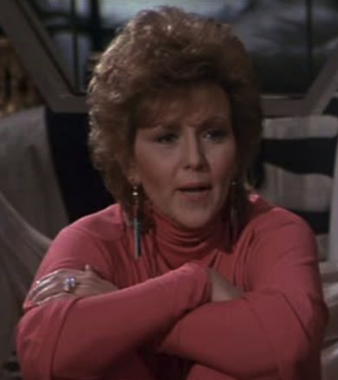 Bianca (Brenda Vaccaro) is a secondary antagonist in the 1984 move "Supergirl".
Bianca is a henchwoman for the powerful sorceress Selena (Faye Dunaway).  She does all the petty work for Selena, and also provides some comic relief to the film.
Bianca is the one to tell Selena that the female Kryptonian is Supergirl.
In the end, she gets frightened when Selena's power begins to take over.  She attempts to runaway, but Selena turns on her and pins her up against the wall with magic.  When Supergirl 
Supergirl begins flying in circles around Selena, trapping her in a whirlwind.  Selena is attacked and incapacitated by the monster as the whirlwind pulls in Bianca as well.  The three of them are sucked back into the mirror portal, which promptly reforms, trapping them all within the mirror forever.
Community content is available under
CC-BY-SA
unless otherwise noted.