Wiki Targeted (Entertainment)
Play Sound
 	 	 	

 		 		 		 	

 

Bella Fiquas is the main antagonist of the 1977 Italian sci-fi horror fumetto "Playcolt #51, Series IV - La Bieca Signora Della Savana".

Bella is the owner of Tranquil Farm, a plantation in Africa. There, she has her cohorts capture black men from indigenous tribes, where she then proceeds to castrate them and forces them to work on her property.
Vacationing hero Alan Velon arrives at her residence after his girlfriend Georgia was murdered. Though not at all pleased about her operation after learning of it, he agrees to work with her temporarily so that he can obtain his revenge. He also succeeds in making love to her, while under the guise of sleepwalking.
The next day, a member of the Mara-Mara tribe manages to capture Bella. Together with the help of the tribe's witch-doctor, they sacrifice her to a giant iguana-type creature named "Oga Wu" who then devours her alive.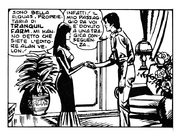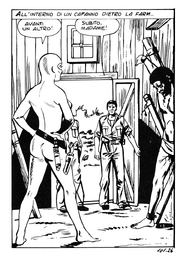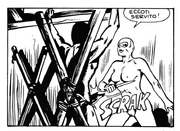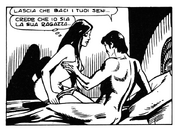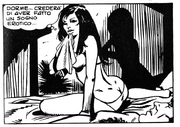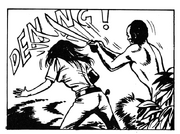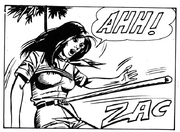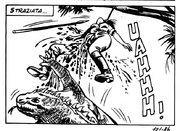 EvilBabes Unfiltered
Full gallery: Bella Fiquas (Playcolt)