watch 01:20
The Loop (TV)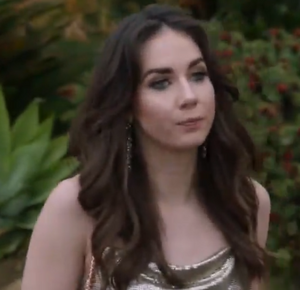 Astrid Heisserer (Lyndon Talley-Smith) is a villainess from "Greenlight," episode 1.16 of The Rookie (airdate March 19, 2019).
Astrid was introduced as a woman engaging in a verbal altercation with a parking valet, which led to officers John Nolan and Talia Bishop being sent to the scene. Afterwards, Astrid revealed the reason for her anger; her car door was scratched, and she accused the valet of doing it deliberately, but Bishop stated that the scratch was minimal and suggested to Astrid that she should call her insurance company. Upset over the valet not being arrested, Astrid shouted at the valet and accused him of committing the damage intentionally because she turned down his advances, and when the valet snapped back, Astrid attempted to attack him with a knife from her purse.
The knife being unleashed led to Nolan handcuffing and arresting Astrid, with her dress being torn during the arrest. Astrid lashed out at Nolan, accusing him of tearing it intentionally for a cheap thrill, with Nolan flatly denying the claim. Later on, the villainess posed for her mugshots, and while Nolan was taking her to her holding cell and apologizing for what occurred, Astrid asked Nolan if he knew who she was. Nolan brought up her lack of criminal history and stated that if she could file a complaint. In response, the evil Astrid informed Nolan that she would do so, and afterwards, it was revealed that Astrid's boyfriend was Cole Midas, the leader of the Southern Front--a White supremacist prison gang that became the sixth-largest gang in California.
Cole "greenlit" Nolan (placed a hit on him) due to what occurred with Astrid, indicating that Astrid informed Cole about her arrest. Astrid's evil actions ended up resulting in the capture of Nolan and LAPD captain Zoe Andersen, as well as the latter being shot and killed by Cole, and it can be assumed that Astrid was also arrested as a conspirator.
Community content is available under
CC-BY-SA
unless otherwise noted.