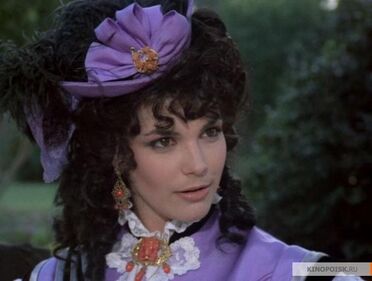 Ashton Main Huntoon (Terri Garber) is an antagonist in the 1985 TV mini-series "North and South" as well as its 1986 sequel "North and South, Book II" and the 1994 sequel "Heaven & Hell: North and South, Book III".
Ashton was the selfish and wicked younger sister of Orry Main.  In the first first series, she falls in love with Billy Hazard.  However, Billy discovers how selfish and whorish she is and falls in love with Ashton's younger and kinder sister Brett Main (Genie Francis). This is a source of great jealousy between the siblings.
Ashton sleeps with many of Billy's friends, still bitter over his rejection and attraction to Brett. Ashton gets pregnant and is taken to a local midwife to perform a secret abortion.
Ashton then marries James Huntoon, though she doesn't plan to be his committed wife.
Later Ashton conspired with Forbes LaMotte to harm Billy and Brett.  She conspires to have Billy killed, partly out of jealousy and partly because Billy has become a "Yankee" enemy in the eyes of the South.  Forbes is killed in a dual with Billy.  Ashton's scheme was discovered by Orry who disowns her.
In the second season, Ashton has an adulterous affair with Elkanah Bent.  Bent sees the Civil War as a great way to get rich by smuggling forbidden luxury goods through the U.S. Navy blockade of the South. Orry discovers Bent's illegal smuggling enterprise and stops it by capturing Bent's blockade runners, arresting his men, and destroying most of his merchandise.  Bent and Ashton vow revenge.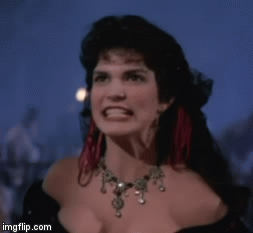 Later Ashton visits her families plantation to see her recovering mother and sister Brett.  However, in actuality she plans to get revenge against Orry.  She tells Madeline Fabray (Lesley-Anne Down) that her mother was a high-priced, part-black prostitute in New Orleans, and that unless Madeline leaves Orry, she will reveal this secret and ruin Orry's reputation.  Madeline flees as a result.
Ashton later discovers Billy has gone AWOL and threatens to tell the local authorities. Billy is saved when Brett threatens her sister with a pitchfork long enough for Billy to escape.
After the supposed death of Bent, Ashton's wickedness is discovered by Huntoon, who leaves her.
In the third series, we discover that Elkanah Bent has survived.  Ashton discovers that he is attempting to take revenge on Orry and George.  After successfully murdering Orry with a knife, Ashton tries unsuccessfully to kill Bent. She then moves to the West to start a new life.  She begins working as a prostitute in Santa Fe, with a goal of earning enough money to buy Mont Royal.  When she finally returns to Mont Royal, she finds that it has been burned to the ground.
Terri Garber later appeared on Cold Case as the evil Abbey Lake.
Community content is available under
CC-BY-SA
unless otherwise noted.