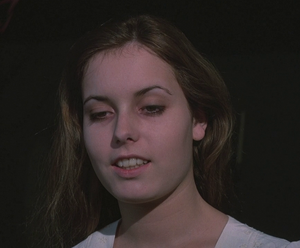 Ann Thomerson
(Tracy E. Bregman/Melissa Sue Anderson) is the antagonist of the 1981 mystery horror film "Happy Birthday to Me". She is one of the few female slashers in horror film history.
Though not revealed until the final act of the film, Ann Thompson hates protagonist Virginia Wainwright, despite pretending for years to be her best friend. The source of her animosity stems from the fact that Virginia's mother was a mistress to Ann's father, resulting in the heroine being a bastard half-sister to the villainess, whose family was then broken up because of it.
In the "present day", several of Virginia's friends and classmates are murdered one by one, in a grisly fashion. Due to past trauma that she suffered - her mother (and nearly herself) dying in an accident on her birthday, she is left in a confused and troubled state; a state that Ann takes full advantage of to make herself and those around her suspect that she is the killer, even going as far as wearing a mask of Virginia's face as she commits the murders.
Personality
Edit
Though not genuinely a Freud Buster, she can easily be given "complete monster" status, as she not only attempts to punish, humiliate and kill a girl for actions of which she had no control over, but even murders five of her own closest (and equally as innocent) friends in the process, in order to do so.
Melissa Sue Anderson also appeared on Murder, She Wrote as the evil Eve Crystal.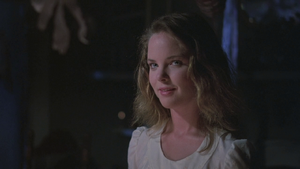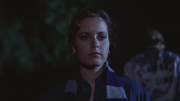 Community content is available under
CC-BY-SA
unless otherwise noted.