Wiki Targeted (Entertainment)
Play Sound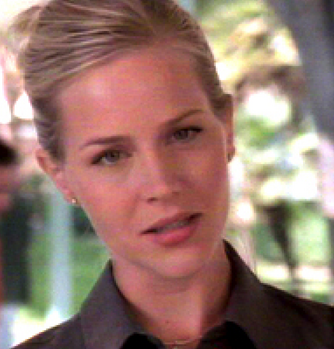 Alison Kingsley (Julie Benz) was one of the antagonists in the 2000 TV movie "Satan's School For Girls", which was a remake of the 1973 original movie.
Alison was the leader of a witchcraft cult known as "The Five", whose plan is for world domination.  The girls attend Fallbridge College for Girls, and consist of Paige (Taraji P. Henson), Courtney (Aimee Castle), Hillary (Mandy Schaffer) and Alison, are controlled by Olivia Burtis , the Dean (Kate Jackson).  
Beth Hammersmith (Shannon Doherty) enrolls at the college to try to uncover her younger sister's apparent suicide while attending school there.  Beth becomes the roommate of Alison, and is set to join the cult as the fifth member to consolidate its power.
Alison was having an affair with one of the professors at the college.  When the professor started to uncover their plot, Alison turned into a wolf and attacked him in his lecture room.
During the final ritual, Beth uncovers the plot and uses her powers to destroy the four girls with bolts of electricity.  We hear Alison tell Beth, "I'll see you in hell".
Trivia
Gallery