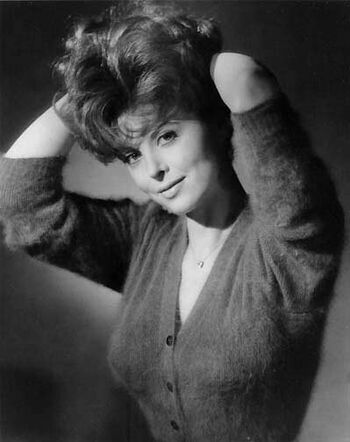 The snowy winter of 1944 is the setting for ARMORED COMMAND (1961), with a Battle of the Bulge-type plot.
An American patrol picks up a young woman (Tina Louise) shot and left for dead in the snow by the Germans and take her to the house in the village where they are billeted. They dress her wound (after undressing her... not shown, unfortunately), and nurse her back to health, even giving her cigarettes! The G.I.s don't know that she is a Nazi spy who volunteered to be shot so the Americans would find her.
The American sergeant (Earl Holliman) falls in love with her (which she finds helpful for her mission). She feeds military information from him to a local shopkeeper who is also a spy for the Nazis. Sleeping in the nude and lounging around in a very tight sweater has the G.I.s thinking with their hormones and the sergeant breaks up an attempted rape by the unit's sleaze-ball private (Burt Reynolds).
When the German counter-attack comes, the Americans fight back. From her 2nd floor window, Alexandra sees her would-be rapist (Reynolds) mowing down German troops with a machinegun mounted on a half-track. She grabs a rifle and kills him with a single shot. Seeing this, the sergeant turns the machinegun on her and blasts the Nazi spy through her open window.
video clip: https://www.mediafire.com/?81rt25900n8xhyq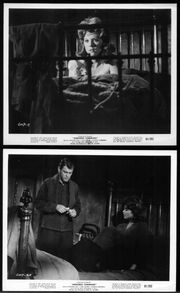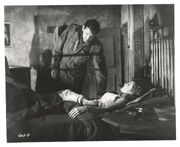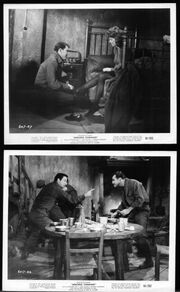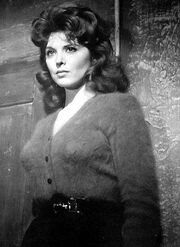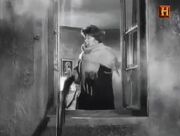 Community content is available under
CC-BY-SA
unless otherwise noted.